Here are some more new bows I've made.
M2M Gymboree's A Pop of Daisies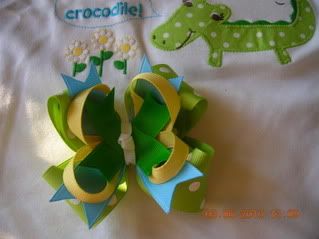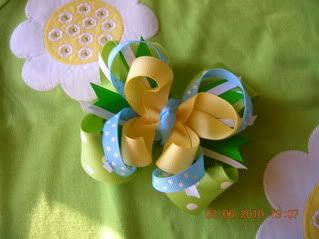 Solid bows on crochet headbands (bows are detachable) Bow with headband is $7.50. These can be made in pretty much any color or combination of colors.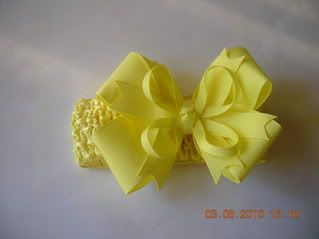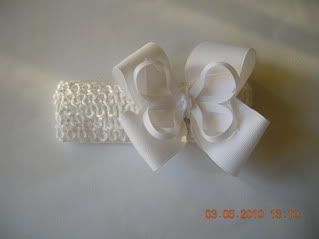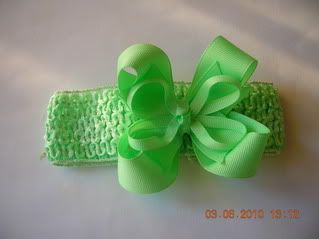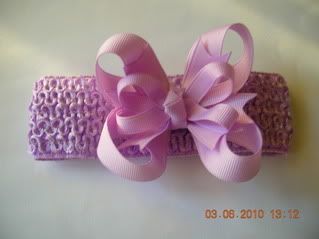 I also made some flower clips. These can be worn attached to a headband or by itself. Comes on an alligator clip. I can do pretty much any kind of flower in any color. $5 by itself or $6.50 with crochet headband. Your choice of regular flower center or crystal center.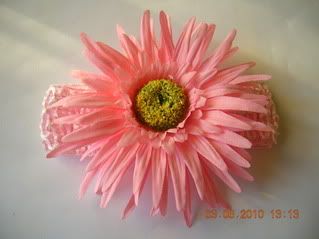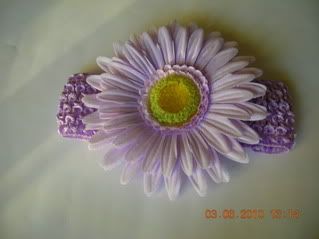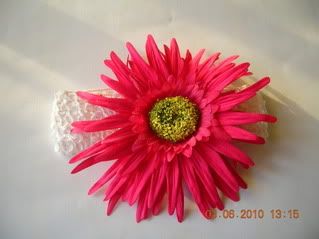 A new style I made. Can be made in any colors. I can also add bling to the center of these for $.50 more.
Large $4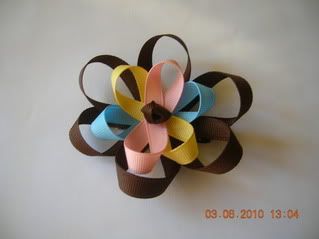 Small $3
These also look cute on a crochet headband.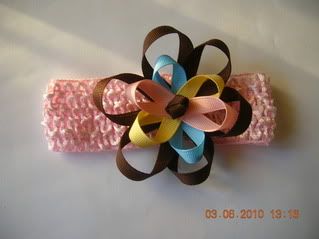 Little Bitty Clippies...can be made in any color $1 each or 10 for $8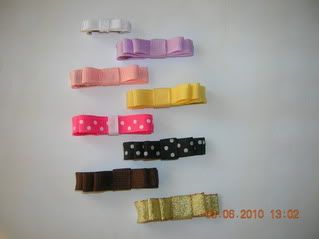 Close up